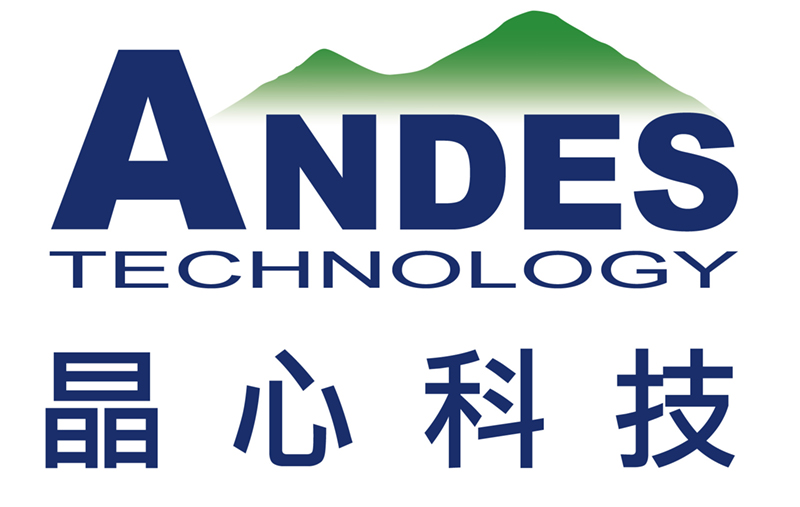 As the increasing demand for smart and power-efficient electronic devices drives the global embedded system market, Andes Technology stands as the leading embedded processor intellectual property (IP) supplier in the world and devotes itself in developing high-performance and low-power 32/64-bit processors and associated SoC platforms to serve the rapidly growing embedded system applications worldwide.
Starting from scratch, the Hsinchu, Taiwan-based Andes Technology offers configurable software/hardware IP and scalable platforms to meet customers' needs for quality products and faster time-to-market. With the innovative and patented AndeStar™ Instruction Set Architecture (ISA) and system architecture, Andes Technology has developed a series of processor related hardware/software technologies and products to help customers accelerate SoC software/hardware development and integration. Andes Technology's embedded SoCs are distributed worldwide, including Taiwan, China, Korea, Japan, Europe and the US. Below is the product portfolio of Andes:
AndeStar™: Patented
AndesCore™: CPU core
AndeShape™: EVB + ACE + Platform
AndeSight™: Integrated development environment
AndeSoft™: Optimized target SW stack including Linux/RTOS, drivers, middleware and applications
Bolstered by proficient technical support engineers in Taiwan, China and the United States, Andes Technology proffers support as well as training courses to help its customers tackle their demanding SoC hardware and software development projects for applications such as AI, connectivity, IoT, multimedia, sensor and storage. Backed by more than 120 partners around the world, Andes Technology has built an ecosystem of its own. With over thirteen years of experience, Andes Technology will continue to develop CPU IPs that have high-performance/low-power to provide customers with quality design and optimized services.
Andes Technology is the first mainstream CPU IP provider to adopt RISC-V, the open RISC Instruction Set Architecture (ISA) developed at the University of California Berkeley. The latest Andes ISA, called AndeStar™ V5, supports 64-bits and the widely known RISC-V ISA as its subset and will bring the open, compact, and modular RISC-V into mainstream SoC applications.
The AndeStar™ V5 architecture is fully compliant with RISC-V while bringing extended (superset) features unique to Andes and providing full support of the AndeSight™ IDE development tools. This approach offers customers a way to develop 64-bit software in the same convenient environment as in V3 (Andes' third-generation ISA). In addition, the powerful Andes Custom Extension™ (ACE) environment greatly simplifies the task of extending application-accelerating instructions for V5 by automatically generating all necessary development tools and housekeeping RTL code, and automatically verifying custom logic against its defined behavior. Furthermore, products based on AndeStar™ V5 will support the extensive line of silicon-proven Andes SoC peripherals including the Andes System Control Platform and have the benefit of Andes extensive validation for use with industry-standard EDA tool and libraries. Furthermore, AndeStar™ V5 provides support for addressability of greater than 4GB, AXI 64-bit interface, GCC compiler and GDB debugger which had being validated by strict industrial and Open Source test suites.
As a founding member of the RISC-V Foundation, Andes Technology is dedicated to bringing its expertise in low-power and high performance 32/64 bit processor cores to the development of the RISC-V ISA. For example, at the recent RISC-V Workshop in Barcelona, Andes proposed an extension to the RISC-V ISA based on the DSP ISA used in Andes' successful D10 and D15 processors. In addition, Andes debuted four new RISC-V processor IPs with compliant floating-point and Linux support: the 64-bit NX25F and AX25, and 32-bit N25F and A25. Andes' innovative ACE (Andes Custom Extension™) solution allows Andes' customers to construct unique system architecture and hardware/software partitioning by defining domain-specific acceleration instructions to provide the best optimization for their SoC designs.
In 2017, Andes Technology has reached several major milestones. First, Andes Technology went IPO on the Taiwan Stock Exchange. Also, it signed its cumulative 200th license agreement with its customer. At the end of 2017, Andes Technology has recorded a cumulative total of 2.5 billion SoCs containing its CPU IP. In 2017, the company reported 590 million SoCs shipped worldwide containing its CPU IP, which grew by 37% compared to 430 million SoCs shipped in 2016.
SoCs designed by Andes' customers are shipping their products for a variety of applications including AIoT, cloud computing, AR/VR, networking, storage, sensing, MCU, connectivity, touch screen controller, sensor Hub, and more. The products and technology of Andes Technology have received worldwide recognition. Recent well-known applications include Nintendo Switch in Japan, Samsung series products in Korea, the 2nd generation of Amazon Alexa Echo Dot, Microsoft Xbox wireless controller in U.S. and ofo shared bicycles in China.
There are other milestones as well. Andes has adopted RISC-V as the subset of its fifth generation architecture, the AndeStar™ V5. Based on the V5 architecture, Andes released two high-performance AndesCore™ processor IPs, the 32-bit N25 and the 64-bit NX25. Also, It released advanced AXI platform AndeShape™ AE300 and AE300EP and 6-stage pipeline superscalar processor AndesCore™ D15(F)/N15(F) with V3 architecture, DSP SIMD, and optional floating point instruction extension.
Andes Embedded™ Forum(AEF)
Andes-Embedded™ Forum (AEF), the annual event designed to share the latest AndesCore™ technology and diverse Andes-embedded™ applications, has brought together industry experts from chip companies, integrated device manufacturers, foundries, design service providers, software developers and IP vendors. AEF 2018 took place in Hsinchu, Shenzhen and Shanghai during May. AEF 2018 "Embedding Andes, Embracing AIoT" focused on latest RISC-V processors offered by Andes and Andes solutions for AI and IoT.
Building Andes Certified Engineer Test (ACET™) Program
The Andes Certified Engineer Test (ACET ™) Program aims to train the engineers to be skilled in using Andes development systems. Those who pass ACET ™ are identified to have sufficient capacity in the early development of SoC assessment, based on the terminal application system needs indicators, including performance indicators, power consumption indicators, select appropriate Andes CPU core, in order to complete the best SoC project.
Those candidates pass the "Andes Certified Engineer Test", can be awarded with the certification and may have high chance to enroll in Andes and its customers' companies. Candidates with the certification will be recommended by Andes as a SoC engineer who can implement Andes series products.